With the first bit of snow falling this week in northeast Kansas, it reminds me that it's that time of year. Yep. Time to let your customers, staff, suppliers and potential clients know how much you care. And while you're at it, make sure you reinforce your brand in the process!
Here are just a few great ideas to get your wheels turning.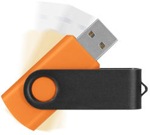 USB Drives
Available in dozens of styles, USB Drives are popular and useful gifts. These drives can also be preloaded with your catalog or company information.
Puzzle Globe
This extraordinary 72-pice Puzzle Globe features a high-polish globe with matte silver world map. Use the matte silver magnetic base to remove the puzzle pieces from the globe.
Office Dirt
One of the most unique personalized gifts available – Office Dirt. Your clients will love the gift of life.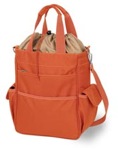 Activo Insulated Totes
Made by Picnic Time, these insulated totes feature multiple pockets and an expanded main storage area. Features water resistant lining and is available in several colors.
18 oz. Stainless Steel Mug with Car Warmer
Millions of Americans drink coffee. So make sure they're drinking coffee out of mug with your logo printed on it. Features a car adapter and a temperature indicator on the handle.
Equinox Wine Sack
An insulated, single bottle wine duffel with adjustable should strap. Includes stainless steel corkscrew. Made by Picnic Time.
Bamboo Photo Frame
Utilizing bamboo saves trees and improves the atmosphere. Show that you care about the environment and your staff with these Bamboo Photo Frames. Holds a standard 4" x 6" photo.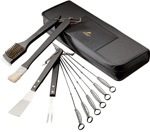 Grill Master Traditional BBQ Set
Many of us grill year round. And these are the ultimate set of tools for any Grill Master.
Deluxe Grocery Shopper
This is a durable and reusable shopping bag. Ideal for quick trips to the grocery store. These non-woven bags are eco-friendly and uber-popular.
Cotton Cinchpack
Made from 100% cotton, this cinchpack is a great value. A useful gift for people on the go.
24 oz. h2go Stainless Steel Bottle
Stainless Steel and Aluminum Water Bottles have been among our most popular promotional items this year. Tons of styles and colors available, but the h2go Balance Bottle is definitely one of our favorites.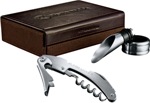 Cutter & Buck American Classic Wine Set
Set includes stainless steel wine pourer, drip ring and wine opener in a 1-piece flap-over carrying case. Cutter & Buck branding on case and opener. Includes a 2-piece Cutter & Buck presentation box.
Bell Ornament Set
Help your customers ring in the holidays with the Bell Ornament Set. This fine holiday gift features six bells.