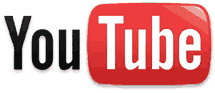 Snap Promotions is proud to announce the launch of their own YouTube Channel, which can be found on YouTube under the user name of MySnapPromotions.
"Working in conjunction with some of our favorite suppliers, we're able to bring our products to life through video," says owner Kristin Eldridge. "We have several videos on the site already, and will be adding many more as time allows."
Product videos will include new and old items alike.
"One of my favorite new videos is the Giant Pencil. Not only does it showcase the product, our partner All-in-One has made the video fun as well."
[youtube]http://www.youtube.com/watch?v=RmLUL6tQWCc[/youtube]
View more videos from Snap Promotions here!